Database and Programmes
Filter
ASEAN has come a long way from its beginnings in the late 1960s. When ASEAN was born on 8 August 1967 in Bangkok, Thailand, 'Southeast Asian peoples hardly knew one another, having been cut off from one another by the colonial powers' (former ASEAN SG Rodolfo Severino). At the time of ASEAN's birth, Southeast was not only characterized as unstable and 'Balkans of the East' but also poor, albeit not among the poorest in the world.
Now, ASEAN has grown into a vibrant and increasingly integrated economic region, an increasingly stronger socio-cultural community, and a significant force in international diplomacy especially in the East Asia region. The story of ASEAN is one of building up from managing intra-regional (ASEAN) disputes to facilitating the management of pan-regional (East Asia) disputes; from economic cooperation to economic integration, and from nation building to regional community (ASEAN) building.
ERIA, in collaboration with the Philippine Government, has embarked on the [email protected] Project as part of the commemorative events to celebrate ASEAN's 50th anniversary in 2017, under the Philippine chairmanship of ASEAN.
The project consists of a research project and a series of events. The research will produce a commemorative publication that brings the retrospectives and perspectives of key people who have been involved in the making and working of ASEAN, voices from the ASEAN people (as captured in an ASEAN-wide survey), and the analytical insights, perspectives and reflections of eminent persons and experts on the evolution, substance and future of ASEAN.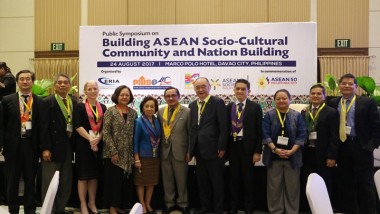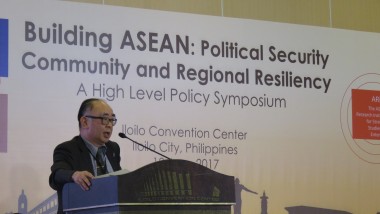 CHOOSE FILTER