Message from the President of ERIA Professor Hidetoshi Nishimura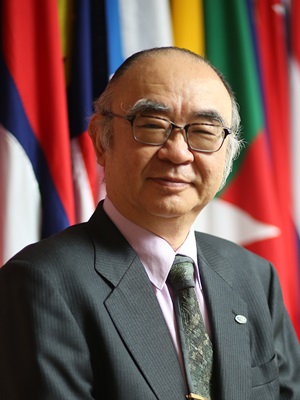 ERIA is an international organisation that was established by an agreement of the leaders of 16 East Asia Summit (EAS) member countries. Its main role is to conduct research and policy analyses to facilitate the ASEAN Economic Community (AEC) building and to support wider regional community building.
In the coming decades, ASEAN and East Asia will continue to be the world's main growth engines. The world can see the potentiality and the foreseeable positive impact of ASEAN and East Asia development. Community building is the key to maximising the region's growth potential, and I believe ERIA was born at a very significant time in ASEAN's history, and is entrusted with the important commitment of contributing to community building in East Asia.
ERIA's founding document, the Exchange Note between the ASEAN Secretary-General and the Foreign Minister of the Republic of Indonesia, clearly defines ERIA's mission as follows; 'ERIA shall function as an independent research institute but shall maintain and develop strong communication ties with ASEAN's policy-making process, especially to support ASEAN's efforts to build the ASEAN Economic Community and to support its role as the driver of a wider integration.
Also, the Joint Press Statement of the East Asia Summit on the Global Economic and Financial Crisis issued on 3 June 2009, assigns ERIA a crucial role, stating that EAS leaders encourage 'ERIA, ADB, and ASEAN Secretariat to work together to prepare as soon as possible a coherent master plan,' which ERIA calls the Comprehensive Asia Development Plan. Furthermore, the EAS leaders 'called upon ERIA to provide policy recommendations to stimulate economic growth in the region, deepen regional integration and strengthen partnerships in East Asia.' Responding to this task from EAS leaders, ERIA is conducting a policy research agenda based on the three pillars of deepening economic integration, narrowing development gaps, and promoting sustainable economic development. These works include key projects to support AEC building, such as undertaking the AEC Scorecard Project, and support in drafting the ASEAN Connectivity Master Plan and the ASEAN Strategic Transport Plan.
As the President appointed by the Governing Board of ERIA, which is comprised of the excellencies from 16 EAS countries, I am deeply aware of the importance of my responsibilities, and I am committed to carrying out this sacred mission. I also would like to seek the support and the cooperation of research institutions in the Asian region and from around the world.
About Professor Hidetoshi Nishimura
Prof Hidetoshi Nishimura has led the Economic Research Institute for ASEAN and East Asia (ERIA) since 2008. He was the Executive Director from 2008 to 2015, then the title of his position was changed into President from 2015 onwards.
Prof Nishimura's career started in 1976 when he joined Japan's Ministry of International Trade and Industry after he graduated from the University of Tokyo with a degree in law. Shortly after he joined the Ministry, he went back to school and received a Master of Arts degree from Yale University in 1982. His master's degree opened the way to work on European issues and trade matters for the Japanese government.
Throughout his career, Prof Nishimura has assumed numerous positions, including Representative of the Asia-Pacific Region of the Japan Overseas Development Corporation, Director of the Southeast Asia and Pacific Division of the Trade Policy Bureau, Vice Governor for International Affairs of Ehime Prefecture, Director-General of the Business Support Department of the Small and Medium Enterprise Agency, Executive Managing Director of the Japan-China Economic Association, and President of the Japan-China Northeast Development Association.
He was a visiting professor in several universities, namely Waseda University and Darma Persada University. He was a Fellow of Meiji Institute for Global Affairs, Meiji University. Prof Nishimura has a passion for haiku, the Japanese short-form poetry, which he writes in his free time. He is also passionate about antique Chinese and East Asian ceramics.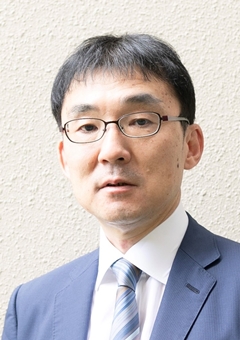 Tetsuya Watanabe
Special Advisor to the President
Prof Watanabe's expertise covers geopolitics, economic security, global trade policy and supply chains, climate change, energy security, innovation policy, digital transformation, and Asia's regional integration. Before joining ERIA he was the Special Advisor to the Japanese Minister of Economy, Trade, and Industry. Throughout his career in the public service, he has been involved in Japan's major trade policy initiatives and negotiations including the TPP, RCEP, Japan-US Trade Agreement, Japan-UK Comprehensive Economic Partnership and the WTO Reforms as Director General for the Trade Policy at the Ministry of Economy, Trade, and Industry (METI) and Chief Counsellor of the TPP Headquarters at the Cabinet Secretariat. He also led one of Japan's most prominent policy think tanks, the Research Institute of Economy, Trade and Industry (RIETI), as Vice President.
Currently, Prof Watanabe also serves as a Visiting Professor at the Graduate School of Public Policy at the University of Tokyo. He graduated from the University of Tokyo and Columbia Law School.
The President's Office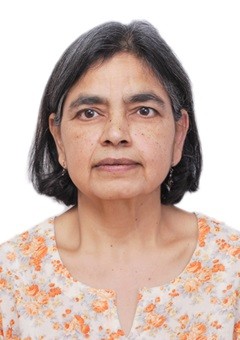 Ms Anita Prakash
Senior Policy Advisor for International Economic Cooperation
Anita Prakash is Senior Policy Advisor in the Office of President of Economic Research Institute for ASEAN and East Asia (ERIA), Jakarta, Indonesia.
She provides policy and research support for bilateral and multilateral processes between ASEAN and its Dialogue Partners, the Trade Ministers meetings in ASEAN, the East Asia Summit, the Asia-Europe Meeting, and the G20.
Her policy research covers international trade and investment with a focus on GVCs and supply chains, and connectivity plans in Southeast Asia, East Asia, and between Asia-Europe and Asia-Africa. Her current research focus is on emerging economic architecture and supply chains in the Indo-Pacific.
Prior to her work at ERIA, she served as Director in the Government of India in the Department of Commerce and NITI Aayog. She was a Visiting Research Associate at the Graduate Institute, Geneva from 2016 to 2019. Important works include the plans for Asia-Africa Growth Corridor, and Asia-Europe Connectivity. Her latest work are the studies on 'GVCs and Investments: Changing Dynamics in Asia' and 'UK-ASEAN Trade: Strengthening the Supply Chain Linkages.' She is currently writing on 'Regional Integration, Connectivity, and New Supply Chain Linkages in Indo-Pacific.
She is an alumnus of Delhi University (M.Phil) and Australian National University (MBA).
Advisors to the President

Professor Shujiro Urata
Senior Research Advisor to the President of ERIA
Shujiro Urata received his PhD in Economics from Standford University in 1978. Before joining ERIA as a senior research advisor, he was affiliated with Waseda University wherein he served as professor since 1988. His focus of research is in international and development economics.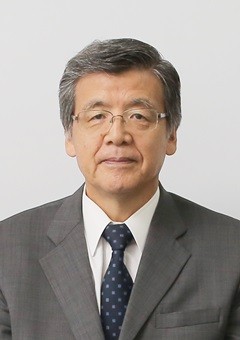 Mr Shigeru Kimura
Special Advisor on Energy Affairs
Shigeru Kimura graduated from the Faculty of Computer and Information Sciences, Hosei University in 1973. After graduation, he started working for Century Research Center Co. (CRC), one of the Japanese think tanks and became manager of Economic Group, Research Institute of CRC in 1988. He joined the Energy Data and Modelling Center (EDMC), the Institute of Energy Economics, Japan (IEEJ) as head of the Statistics Information Office in 1993 and became a Senior Research Fellow in 2005. He has been engaged in the preparation of energy statistics in the APEC region as coordinator and energy modelling work applying econometric and input-output approaches for a long time. Using these expertise, he has been conducting capacity building on energy statistics and energy outlook modelling in the ASEAN region for more than 10 years. He has been also in charge as leader of the Working Group for Preparation of Energy Outlook and Analysis of Energy Saving Potential in East Asia, ERIA from 2007. From August 2013, he has been appointed as a Special Advisor to the President of ERIA on Energy Affairs. He retired from IEEJ in September 2015 and moved to ERIA completely keeping the same position.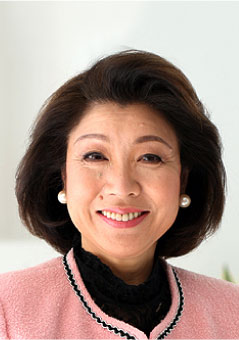 Professor Akiko Yamanaka
Special Advisor to the President, Economic Research Institute for ASEAN and East Asia(ERIA), Former Vice Minister for Foreign Affairs and Special Ambassador for Peacebuilding, Japan
Professor Akiko Yamanaka has been active in both academia and the political arena. She currently serves as the President of the International Tsunami Disaster Prevention Society. As an academic, she has been a By-fellow of Churchill College, Cambridge University, and a visiting professor at the Graduate School of Hokkaido University, as well as at the United Nations University. Currently, she serves as a Senior Diplomatic Fellow at the Cambridge Central Asia Forum serves and as a visiting professor at Tenjin Foreign Studies University. She has also been a Senior Visiting Researcher at St. Antony's College, Oxford University, and at the Center for Strategic and International Studies in the United States. In the political arena, she has served as a Member of the House of Representatives of Japan as well as Vice-Minister for Foreign Affairs, Director of the Committee of Foreign Affairs, and Director General of the Women's Bureau of Liberal Democratic Party. Her areas of expertise include International Peacebuilding and Preventive State Theory, International Negotiation and Strategic Studies, and Intercultural Studies. On these and other subjects, she has written and lectured extensively. She has published many books including 'Think, or Sink: Preventive State Theory', 'Toward the Future: Human Security', 'From the Window of Oxford', 'The 23 Most Fabulous Women in the World', and others. She was awarded the OISCA prize for 'Contribution to Asia' and International Soroptimist Japan's Sen Kyoko prize for her contributions to international understanding. She is currently working on Human Security for Peacebuilding and especially for water security, food security, and energy security as well as Preventive Diplomacy on Natural Disaster Prevention and Mitigation as well as Pandemics such as COVID-19 Prevention and Preparation in addition to Human Induced Disasters such as War and Conflict Prevention.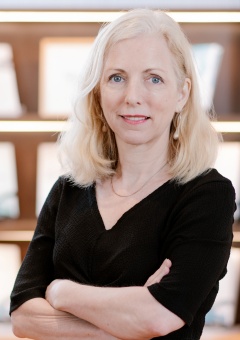 Lydia Ruddy
Director of Communications and Special Advisor to the President on US-ASEAN Affairs
Lydia Ruddy is the Director of Communications and Special Advisor to the President on US-ASEAN Affairs for the Economic Research Institute for ASEAN and East Asia (ERIA). With over 20 years of professional experience, she has worked at the nexus of the public and private sectors focused on international relations, public affairs, development, and investment. Since coming to Indonesia on a Fulbright over 15 years ago, she has advised businesses and organisations on strategic planning, sustainability, and policy issues. Clients and employers have included USAID, ADB, the Indonesian Chamber of Commerce (KADIN Indonesia), AMCHAM, The Asia Foundation, private equity firms, and business advisory consultants. Before coming to Indonesia, Ms Ruddy's career focused on legal practice, real-estate development and land conservation on the West Coast of the United States. She has a JD from Georgetown University and a Masters in Urban Planning from the University of Washington. She currently serves on the boards of the American Chamber of Commerce in Indonesia and AMINEF (Fulbright Indonesia).