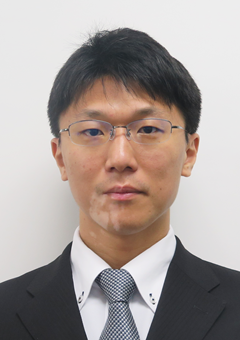 Junichi Wada
Senior Policy Advisor
Junichi Wada is a Senior Policy Advisor in ERIA's Energy Unit. His research interests include dielectric characteristics of substance, especially Oil and Gas, maintenance and inspection of electrical equipment, estimation techniques under actual lightning waveforms, and effective use for actual diesel generator. He is currently learning more about planning/operation techniques of power generation and transmission.
Expertise
Dielectric characteristics of substance
Maintenance technique of electrical equipment
Efficient Electricity Supply Technique
Education
2006

Master of Engineering, Major: Electrical Engineering
Tokyo Denki University, Japan

2004

Bachelor of Engineering, Major: Electrical Engineering
Tokyo Denki University, Japan
Experience
2006 to 2009

Researcher of High Voltage & Insulation Group, R&D Department

Insulation design against lightning surges on the 600 kV substation for the new nuclear power plant.

Insulation characteristics for gas insulated switchgear, especially LIWV (Lightning Impulse Withstand Voltage) under actual surge waveforms in the substation.

Improvement in the diagnostic technology of transformers.

Improvement of equipment specifications and maintenance practices through transient studies and insulation coordination studies.

2000 to 2006

Member of Substation Maintenance Group, Shinjuku Branch Office

Control operation of substation equipment.

Maintenance and inspection of substation equipment.

Supervision of construction and maintenance work of substations.